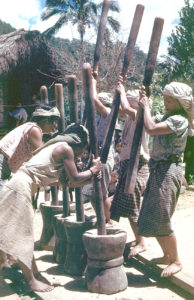 Yesterday a friend asked me if I liked my new book, Guerrilla Priest. I replied yes.
"Good," my friend said. "That means your readers will love it."
And they seem to! Much of this is due, of course, to Carla Perry and her team who helped me produce a book that reads well and looks terrific. I am very grateful.
—Stephen Griffiths
The photo shows the pounding of rice by Philippine villagers.