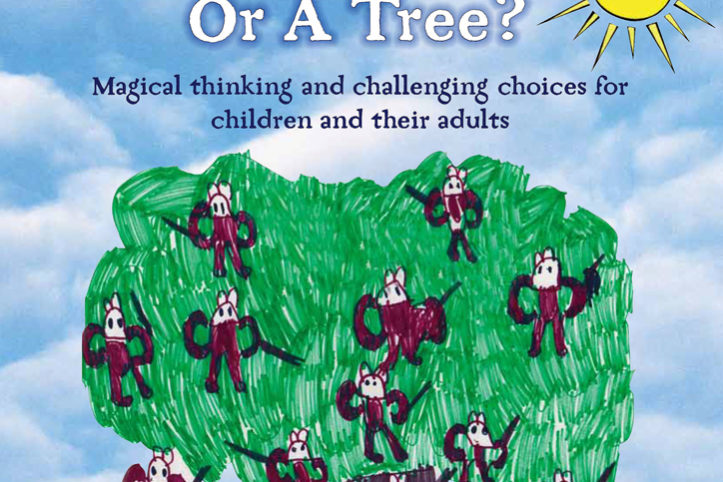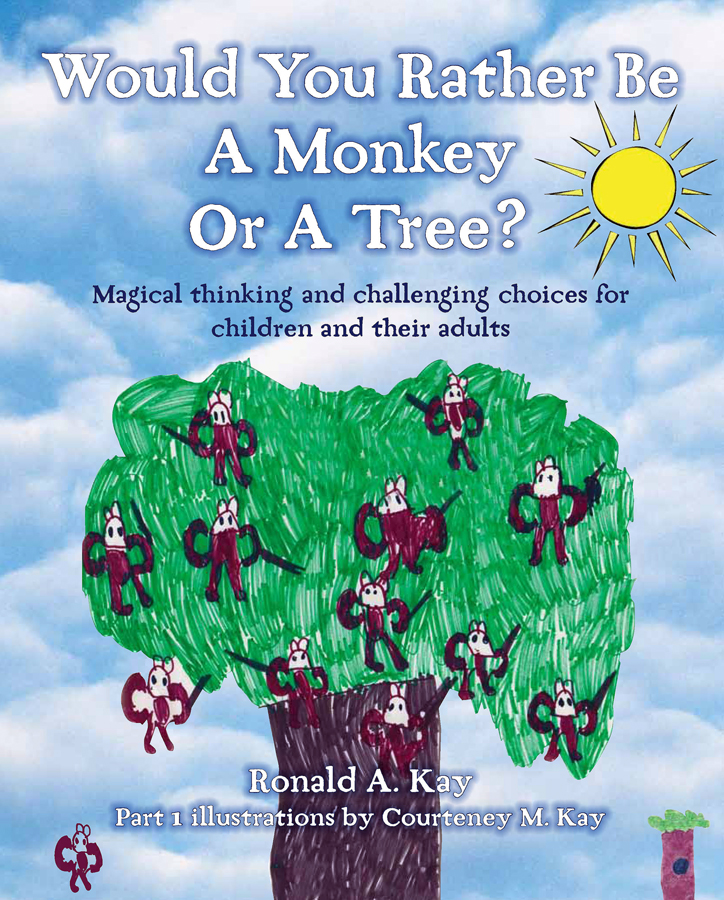 Would You Rather Be A Monkey Or A Tree?
Magical thinking and challenging choices for children and their adults
by Ronald A. Kay
40 pages; 10.25 x 8.25 inches
ISBN Paperback: 978-1-892076-98-4. Price: $9.99
ISBN-Hardcover: 978-1-892076-99-1. Price: $12.99
"This book has two audiences in mind: the child, of course, but also the adult. The book's interactive aspect creates two-way communication between adults and the child, and between the child and the words. Two types of thinking are woven throughout the text: magical and logical. Magical thinking allows a child to imagine and believe in fantastical things like fairies and talking trees. Logical thinking allows them to make real choices and provides the rational reasons behind those choices."
–Ronald A. Kay
Let's just say you could be anything you want today,
In some wondrous, dreamy, magical thinking way!
What would you rather be …
A Monkey or a Tree? A Mountain or a Sea?
A Bird that soars, or a mighty Dinosaur?
A Dragon snoring, or a Tiger roaring?
An old brown Shoe, or the same old You?
What do you say? Are you ready to play?
Books available direct from the author at oregonron@gmail.com