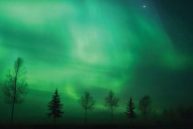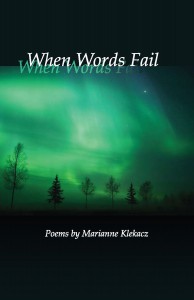 When Words Fail
Poems by Marianne Klekacz
ISBN-13: 978-1-892076-59-5
Price $15.00
Marianne Klekacz, a native of Oregon, returned home after a journey that took her from the wilds of Alaska to the deserts of Arizona, to San Francisco, Switzerland, Denmark, England, The Philippines, the Caribbean Islands, and through many of the fifty states. She has been a cowgirl, policewoman, race car driver, lifeguard, and a technical specialist in computers and telecommunications. She never met an astronomical phenomenon she didn't want to know more about or a logic puzzle she didn't feel compelled to try to solve.
Some of the poems in When Words Fail first appeared in A Ray of Hope, CALYX Journal, Cloudbank, Congo Mission, Encore, Fishtrap Anthology 10, M Review, Manzanita Quarterly, Mercury, Perigee, and Upon the Heavenly Seas.
Books are available direct from the author: mklekacz@peak.org