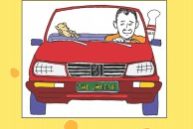 The Unnatural Aging of Cheese
From Partying to Parenthood by Steve Chrisman
ISBN: 978-1-892076-95-3
Price: $12.00
The Unnatural Aging of Cheese is a collection of absolutely true humorous short stories that recount the painfully slow maturation process of one New Jersey slacker (nicknamed "Cheese") as he transitions from wild party animal to mild-mannered parent and bumbling homeowner.
The book begins just after Cheese gets expelled from an expensive boarding school and goes to live with his single, airline pilot father on the Jersey Shore. Cheese drinks up the Christmas tree fund, burns a couple cars, flunks out of two colleges, gets exiled to Oregon, takes a road trip to Mardi Gras, digs a grave, scrubs a cat's butt, and suffers a voodoo curse. And that's just the beginning.
The Unnatural Aging of Cheese: Available through www.schrisman.com or email at: info@schrisman.com