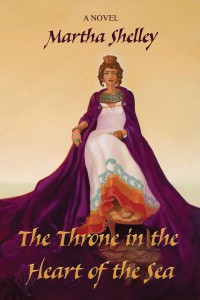 The Throne in the Heart of the Sea
a novel by Martha Shelley
ISBN-13: 978-1-892076-83-0
Price: $15.00
In the 9th century BC, King Ittobaal of Tyre is building a vast maritime empire. His daughter Jezebel believes the gods intend for her to rule after him. Tamar, daughter of a poor fisherman, longs to be a scribe. Elijah, an Israelite farm boy, swears bitter ven­geance against the king who caused his father's death. Driven by their passions – sexual, political, and religious – they tangle and fly apart, again and again. Shelley's astonishingly well-researched novel takes you deep into their world, a world as real as your own. This is what was, and what might have been.
Martha Shelley, a native of Brooklyn, was a founder of New York's Gay Liberation Front. Her most recent book of poems is Haggadah. She lives in Portland, Oregon, with her wife Sylvia Allen.
Available through: www.ebisupublications.com