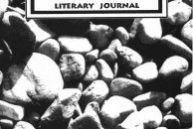 Talus & Scree International Literary Journal #1
edited by Carla Perry
164 pages: 8.5 x 5.5 inches
(sold out)
Contains the work of 53 authors and illustrators including: Andres Berger-Kiss, Sally Grant Carr, Blaise Cirelli, David Fedo, T.L. Kelly, Barbara La Morticella, Duane Locke, Jay Marvin, B.Z. Nidith, Carla Perry, MacKenzie Pierson, Kenneth Pobo, James Smolens, Christopher Stolle, Connie Walle, Mary Winters, David Womack, R. Yurman.