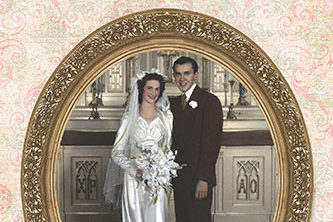 Taking The Bitter With The SweetPistoresi-Cover-Front
The Story Of My Life
by Dan Pistoresi – "Mister P"
314 pages: 6 x 9 inches
with more than 100 historic photos
Paperback ISBN : 978-1-937493-62-2
Retail price $20.00 + $5 Media Mail; $6 Priority
Taking The Bitter With The Sweet covers 91 beautiful years of life, and the author is still going strong!
Reading this book will:
help you stay healthy
help you to have faith in yourself
help you to know when to get married and suggests kind ways to treat your spouse
help you to raise your children and grandchildren with love and attention
help you to think for yourself
help you become a leader, not a follower
help you in business.
In fact, it will:
help you become a better person
encourage you to stand up for what is right
teach you how to be fair and honest in all your dealings.
---
"I was inspired to write this autobiography so I could explain some of the things I did during my first fifty years of life (I was born December 19, 1923). Numerous people told me I could not have done all the things that I claim. But it's all true. I feel that my story will inspire others to never give up, keep a good attitude, learn how to keep a marriage going, how to treat their children, and how to get along with others. Your marriage will carry out through your children and they will follow about seventy-five percent of the good that goes on, or the bad that you instilled in them while they were growing up. I hope my story conveys how you have to respect others before you can expect others to respect you.
I am still alive and want to tell you how beautiful life can be.
Taking The Bitter With The Sweet is a smorgasbord of my life. I would not have been able to write my story if not for the support of my wonderful family—my lovely wife Elaine (we were married September 14 1944), and our children Michael, Danise, Larry, and Paul—who left this world on November 1, 2009." —Dan Pistoresi
---
Paperback and eBook copies are available on Amazon
as well as through iTunes.
Paperback copies are also available direct from the author:
DAN PISTORESI
P.O. Box 1227
Lincoln City, OR 97367