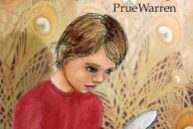 Secrets of Wickham Lane: More Mysteries at the Cottage
by Prue Warren
illustrations by Kaye Gregory
ISBN-13: 978-1-892076-60-1
Price: $14.00
More wacky escapades plunge Jessie and her friends into new adventures at Heart's Desire Cottage. Behind any door, secret tunnel or spooky stairway lurks a time-bending puzzle. Luckily, Jessie has investigating buddies — Tommy, Uncle Mac, and Mrs. Merryweather — to help solve the mysteries. Two snooping cats and some naughty critters stir up excitement. And no one knows when the globetrotting Aunt Carpathia will pop up with another eccentric scheme for exploration.
The second book in the "Heart's Desire Cottage" series, for youth aged 8 to 12.