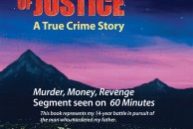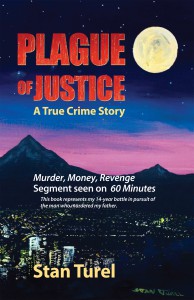 Plague of Justice: A True Crime Story
by Stan Turel
ISBN: 978-1-892076-44-1
Price: $16.95
This true crime story includes money, murder and arson investigations, romance, and securities fraud. Greed and manipulation by the diagnosed psychopathic mastermind led to a contract killing. The convicted murderer, in an act of revenge, then sues the victim's son.
This book represents the true story of the victim's son's participation in a murder investigation and a 14 year legal battle, in pursuit of justice.
Copies of "Plague of Justice" are available through Amazon