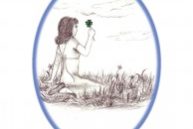 On A Clear Day!
poems by Sandy Davis
148 pages; 8.5 x 5.5 inches
ISBN: 978-1-937493-07-3
Price: $15 + shipping [$4 Media Mail; $5.50 Priority]
On a Clear Day! is a compilation of Sandy's poems of her memories, experiences, and inspirations. The book also includes the writing, photography, and artwork of her nieces, nephews and sons, which is her way of encouraging their talents and inspiring them to go after their dreams. One of Sandy's greatest joys is helping others develop their talents and encouraging them to pursue their goals.
Books are available direct from Sandy Davis, 15828 S Rosenbaum Road, Oregon City, OR 97045. Email: dsam4226@yahoo.com.