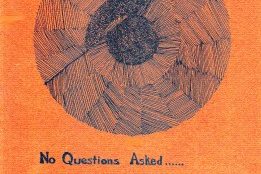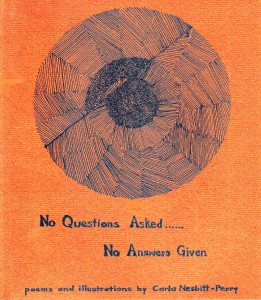 No Questions Asked, No Answers Given
Poems and illustrations by Carla Perry
Iowa City, 1971, 56 pages, 8 x 7 inches
Price: $8 + $3 shipping
Poems evocative of the Vietnam era and bohemian college days while attending the University of Iowa Writers Workshop and obtaining a degree in Creative Writing/Poetry. The black & white line drawings that accompany the poems were produced in print-making classes and doodled along the edges of class notes. The book is dedicated to the Hawbakers, the Steingroots, the Finks, Ted, Roach, and the rest of The Gang.
Buy the paperback edition of No Questions Asked, No Answers Given today –
$8 + $3 shipping