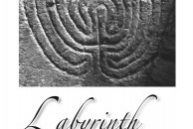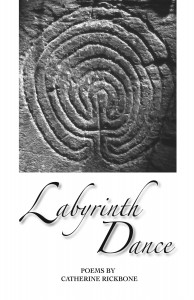 Labyrinth Dance
Poems by Catherine Rickbone
ISBN: 978-1-892076-94-6
Price: $8.00
In an impressive, lyrical first book, Labyrinth Dancegrapples with issues of family and close connection. Rickbone meditates on the inner beauty of her family members and draws striking, measured, beautiful intimate portraits.
But her book's subject does not stop there. Rickbone reveals the beauty under the surface in everyday encounters with strangers and the unknown, such as in "Waiting for the Bus," where a blind man touches the poem's speaker's face, saying, "She's beautiful," to the crowd, getting at the magic of this collection – its beauty, its immediacy, its closeness.
This collection reveals the beauty in everyday lives.
—Kevin Rabas, author of Bird's Horn, Lisa's Flying Electric Piano, and Spider Face
Labyrinth Dance is available direct from the author: crcre8s@newportnet.com