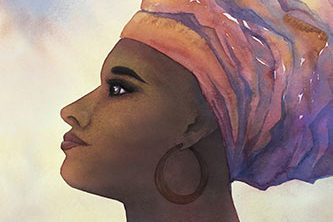 It Takes A Journey To Heal is available direct from the author, Javelin Hardy: hajavelin@gmail.com
Boys don't understand their mother
Until they become grown men
When a baby is born, their vision is impaired, so they learn the
Sound, smell, and voice of their mother.
They smell their mother's milk and they know her scent.
The baby's life is dependent on the mother's love and Nurturance.
When the boy gains his independence, he starts rebelling against
His mother and reaches more to his father for guidance, needing
A male figure—sometimes it's a childhood male friend.
There is a sense of rebellion that causes the mother
And male child to clash/split off.
As a child, he sees his mother as the mother who cooks, cleans,
Provides, helps with homework, attends school
And sporting events.
The child's needs are always before the mother's needs.
A part of the mother is lost because every so often
She hears her name
And is shocked when she is not called
Mom
Because that is her true identity.
When your children get older and start branching out
On their own, they look at you and see
Those 28 and 25 years of hard work and labor
On my face, mind, body, and spirit.
It's as if this is the first time my sons finally saw
Me.
They realized when I was raising them
I was trying to find myself
Too.
At this time, I get to introduce myself to my men—
My sons. My kings.
Jonathan and Wesley,
Meet Javelin.
I'm your mother
You're men now.
I finally get to share with you all my fears, traumas,
Disappointments
Goals, dreams, and build a healing legacy
With my
Sons
Boys want understand their mother until they become
Men.
My name is JAVELIN HARDY. I was born and raised in a small town called Minden, Louisiana. My family moved to Portland, Oregon, during my sophomore year of high school, but I returned to Louisiana to graduate with the friends I'd grown up with. I moved back to Oregon when I was 23 and raised my two sons, who are now 28 and 25 years old. I'm the grandmother of a six-year-old kid I call "King Josiah" because he has an old soul and reminds me of his grandparents. I began the journey of writing when I was seven years old as I searched for answers about things beyond my imagination. Writing became my sanctuary. I ventured out as I got older and pursued a degree in social work. I took sociology and psychology classes and read a lot of self-help books. I saw counselors who couldn't relate to the things I was trying to express—trapped as a woman by what the little girl inside me had seen and suffered from. It wasn't until I started studying how drugs and alcohol cause turmoil in families that I understood why I had not been protected and why I did not feel safe as a child. I also studied my family history of various addictions and dysfunctions.
My first book of poems, The Girl Inside Me: For all who suffered sexual abuse or trauma as children, was published by Dancing Moon Press in 2017. Through my relationship with God, a healing transformation began. I gave God every memory of my pain. I prayed, Please take this journey with me and get ready, for there is more to come. We all have secrets. We're set free only when we reveal them. Writing them down, or speaking the words out loud, gives us peace of mind.
~
JAVELIN HARDY, CSWA, is a Master Level Social Worker, Qualified Mental Health Professional, and Clinical Social Worker Associate. She received her Master's Degree in Social Work from Portland State University in 2012. She's has twenty-four year's experience working with adults with mental health and substance abuse issues, and with their families. She has extensive experience working with the adult justice systems, courts, and the State Health and Human Service system. Her private practice, Healing from the Heart, is a multicultural, adult counseling service that provides individual therapy, group therapy, family therapy, and couples therapy. Javelin's family served in the US Military for five generations, and Javelin herself served in the Oregon National Guard. As a result, she is familiar with military culture and lifestyles, and provides counseling services to military veterans and their families. Her areas of specialty include anxiety, depression, women's emotional health, trauma related to PTSD, and healing from substance abuse and dependence. She is certified in various trauma-informed methods. She ties Yoga and various relaxation methods into her treatment practice. She believes in a holistic approach to health.
It Takes A Journey To Heal"It Takes A Journey To Heal" a book of poems by Javelin Hardy, publshed by Dancing Moon PRess
poems by Javelin Hardy
cover illustration by Sarah Gayle
46 pages with 10 full-color photos
Paperback ISBN: 978-1-945587-21-4
Price: $15 plus shipping
This book is dedicated to my sons Jonathan and Wesley