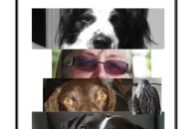 Greatest Hits: 60 Years of Lookin
Poems by Mary L. Slocum
Print ISBN: 978-1-937493-06-6
Price: $14.99
E-Book ISBN: 978-1-937493-14-1
Price: $.99 (Limited Time Offer)
Greatest Hits: 60 Years of Lookin offers a panoramic view of life from birth through death with all its attendant triumph and tragedy. These carefully crafted songs of longing and regret are filled with the gallows humor of those who have been hit hardest by the empty promise of American capitalism.
Mary Slocum's devastating reportage of the minute particulars of relationships, childhood memory, and gender discrimination in the workplace suggests how we might survive loneliness, marriage, and the aging process. The melancholy subject matter is offset by her sharp wit and the pleasure to be found in the plainspoken vernacular of everyday working people.  Containing everything from astute comparisons of rural vs. urban lifestyle to maddening depictions of the uphill battles fought by social workers, this astounding collection speaks to us all.
 –Christopher Luna, Printed Matter Vancouver publisher, and author of Ghost Town, USA
Paperbacks available through: maryslocum.com,and by sending a check to: Mary Slocum, P.O. Box 304, Gaston, OR 97119. Email: dogwoman@frontier.com
EBooks are available on Amazon, Barnes & Noble, Kobo, and the Apple iTunes Bookstore.