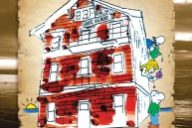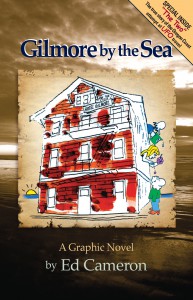 Gilmore by the Sea
A Graphic Novel by Ed Cameron
ISBN: 978-1-892076-78-6
Price: $14.95
Whatever happened to the Sixties? Well, it headed north from California to the Central Oregon Coast, invading the Gilmore Hotel—"the only flop house with an ocean view and a waiting list."
A century ago, the Gilmore Hotel was a landmark for luxurious living in Nye Beach. By the 1960s, the hotel provided low-cost housing for fishing and service workers, and retirees. These are their stories—from the Gilmore Hotel's last days—told by one of its residents.
Gilmore by the Sea contains 16 short stories with their accompanying comics, plus the entire novella, "The Two," the true story of the Heaven's Gate UFO Cult headquartered on the Oregon Coast.
Available through: gilmorebythesea.com and amazon.com and as an eBook for the Kindle.