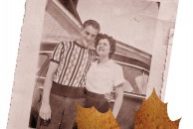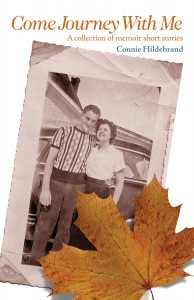 Come Journey With Me
by Connie Hildebrand
312 pages: 8.5 x 5.5 inches
Paperback: 978-1-937493-35-6; Price $15.00 + $4 shipping
eBook: 978-1-937493-36-3; Price: $4.99
"When people think about Iowa, they picture flat ground and cornfields as far as the eye can see. Well, that stock image is true. No one grows corn like Iowa. But it's only half of the picture. If you live at the far eastern part, along the Mississippi River, the land has an altogether different look. This is the area where I was born and raised and lived for the majority of my life. On that side of the state, there are bluffs and trees of every shade of green imaginable. In the fall, there is no more beautiful place than along a river in the Midwest. The leaves change from green to gold and red and all shades in-between, and when you are lucky enough to drive along and find a bluff covered with them or a lake where they reflect off of the water, it is truly breathtaking." – Connie Hildebrand.
Come Journey With Me is a collection of brutally honest short stories told with self-deprecating wit, that span the years of her youth in Iowa, nursing school in St. Louis, marriage to Don and a move to Colorado, then their return to Iowa where she lived, worked as a registered nurse, restored a hundred-year-old farmhouse, and raised her three children — Gina, Russell, and Charles. After Don's death, Connie began a new life in Newport, Oregon, a queen who lived happily ever after in a land that was far, far away from her first home.
Paperbacks are available from the author at connieh@actionnet.net