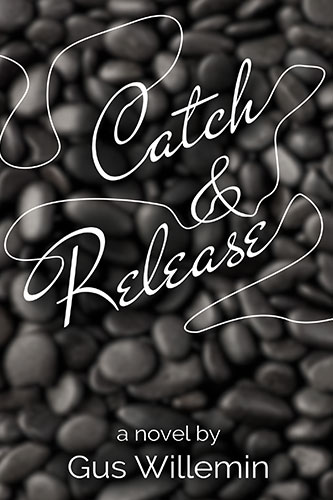 Catch & ReleaseCover-Willemin, Catch & Release
a novel by Gus Willemin
216 pages: 5.5 x 8.5 inches
Paperback ISBN : 978-1-937493-86-8
Price $16 + shipping ($5.75 Media Mail; $7 Priority)
Ebook ISBN: 978-1-937493-87-5; Price: $5.99
Deep within the majestic Eagle Cap Wilderness of Northeastern Oregon, a handful of vacationers assemble to unwind—in ways both beneficial and detrimental. Will their packs be heavier when they leave the wilderness a week later? Family secrets and behaviors forged by unfortunate experiences shed light on current motivations and personalities. Can traits change through the interplay of family and strangers?
"The bird held in tight grasp will never be yours, but the bird that flies back to the hand after release sure is." – An adulterated, but true, Chinese proverb.
Fly-fishing is a meditation, a ballet with nature. Patience and the luck of the fly provide intermittent gratification. But make no mistake—the allure is in the Zen. Delayed gratification is both cursed and embraced. Learning this might take a lifetime. 
Gus is also the author of: Sideman (Dancing Moon Press, 2014)
PAPERBACK COPIES of both books are available through guswillemin.com
The eBOOK versions of "Catch & Release" and "Sideman" are available through AMAZON and iTunes.