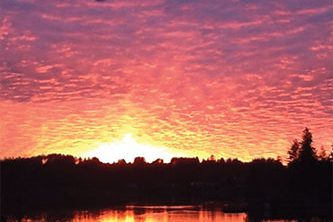 Captured Reflections Ritchey-Cover-FRONT
by Joan (Michalke) Ritchey
356 pages: 6 x 9 inches
Paperback ISBN : 978-1-937493-73-8
Price $20 + shipping ($5.75 Media Mail; $7 Priority)
Ebook iSBN: 978-1-937493-77-6
Price: $9.99
Captured Reflections is a collection of true and fictional short stories, a one-act play, a fairy tale, and poetry. The true stories recount memories of the devastating 1964 Alaskan Earthquake, Christmas traditions, the mystical side effects of macular degeneration, old dogs, and the influence of prayer. Fiction characters tackle miscommunication, misperceptions, and the unintended consequences of withholding information.
Joan's poetry explores the topics of life and death, and the people in between; birds, dogs and other creatures; nature; Oregon; and the art of writing itself—using haiku, limerick, pantoum, sestina, sonnet, rhyme, and free verse.
The book also contains a short story by Joan's husband, Roger G. Ritchey. "Just Around The Corner," was included because it relates so closely to Joan's fictional short story, "The Old Man."
---
Joan is also the author of:
Poetry: From Him, Through My Fingertips (AuthorHouse, 2008)
Fiction: The Brooch (Dancing Moon Press, 2012)
PAPERBACK COPIES of all Joan Ritchey's books are available direct from the author:
JOAN RITCHEY
3005 NE East Devils Lake Road
Otis, OR  97368
541-994-5739
rlakehs@charter.net
eBOOK VERSIONS of Joan Ritchey's books:
"Captured Reflections" —  AMAZON and iTUNES CONNECT.
"The Brooch" — AMAZON and iTUNES CONNECT.
"From Him, Through My Fingertips" — AMAZON.