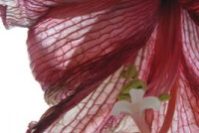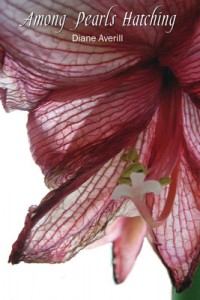 Among Pearls Hatching
poems by Diane Averill
ISBN-13: 978-1-892076-86-1 (paperback)  $12.00
ISBN-13: 978-1-937493-28-8 (eBook) $4.99
"The poems in Diane Averill's new collection range over a wide and various territory — satirical and lyrical, sensuous and austere — and show the keen eye and precision of language that have always characterized her work. Clearly, this is the work of a poet at the top of her game." — Vern Rutsala, author of The Moment's Equation.
"In turns mythic, sexual, and searingly satirical, Diane Averill's voice is invariably sensuous and observant. Giving us the 'the gift of time/ stopping for awhile,' her numinous vision of the natural world shines from each page."— Paulann Petersen, Oregon Poet Laureate.
Diane Averill's first book, Branches Doubled Over With Fruit was a finalist for the 1991 Oregon Book Award, as was her second book,  Beautiful Obstacles.
To order the paperback, contact: dianeaverill@aol.com
EBooks are available on Amazon, Barnes & Noble, Kobo, and the Apple iBookstore.