Dancing Moon Press Autumn Author Spotlight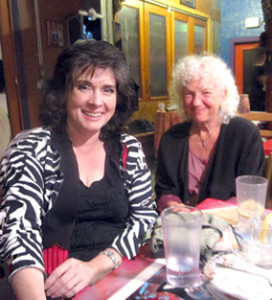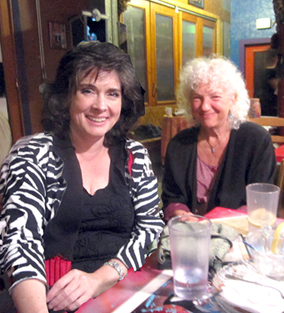 at Sarah Gayle Art Gallery
147 N. Main Street, Toledo, Oregon
Saturday, November 7
11 a.m. to 4:30 p.m.
In coordination with Toledo's FIRST WEEKEND celebration for November, on Saturday, November 7, Dancing Moon Press and Sarah Gayle Art Gallery in Toledo will be hosting an Autumn Author Spotlight of ten Dancing Moon Press authors at the galley, located at 147 N Main Street in Toledo. The event takes place from 11 a.m. to 4:30 p.m. This event is free and open to the public.
The Gallery opens at 11 a.m., and readings will begin at 11:30. Approximate reading schedule:
11:30 a.m.:          KATHY CLEAVER, author of the bi-lingual (English/Spanish) children's book, "Super Heroes Are Super Kind"
12 noon:              GUS WILLEMIN, author of the novels "Sideman," and "Catch & Release"
12:30 p.m.           ED CAMERON, author of the graphic novel, "Gilmore By The Sea"
1:00:                      DAN PISTORESI, author of "Taking The Bitter With The Sweet: The story of my life"
1:30 p.m.             DEBORAH TRUSTY, author of "The Kid From Valsetz: Donald Arthur Davis, First City Manager of Newport, Oregon"
2:00                        JOHNNY BARGAIN, author of "A Collection of Bummer Summers"
2:30                        MARIANNE KLEKACZ, author of the poetry collection, "When Words Fail"
3:00                        JOHN CRAWFORD, author of "Eye Dream"
3:30                        CATHERINE RICKBONE, author of poetry collections, "Labyrinth Dance" and "What She Knows"
3:45                        SARAH GAYLE, author of Come One Come All to the Fairy Ball!
4:00                        CARLA PERRY, author of the novel, "Riva Beside Me," and the poetry collections "Wanderlust," "No Questions Asked, No Answers Given," and "Laughing Like Dogs" She will be reading from new work.
Intermissions between sets will allow time for Q&A, idle chitchat, and book sales.
Lights snacks will be available.
Books by most of the authors are already in stock at Sarah Gayle Art Gallery.
Sarah Gayle has been creating and producing the recent covers and interior illustrations for Dancing Moon Press authors, including full-color children's books. Dancing Moon Press, based in Newport, Oregon, was founded by Carla Perry in 1995. Services include high quality production of books from manuscript through delivery of printed copies and eBook file production. Additional press information: www.dancingmoonpress.com. Carla is also the founder of the Nye Beach Writers' Series and Writers On The Edge, Inc., a nonprofit organization dedicated to the literary arts in Lincoln County.
For additional information about the Autumn Author Spotlight in Toledo, contact Sarah Gayle at 1-541-632-3236, sarahgayleart@gmail.com, or Carla Perry at 541-574-7708, info@dancingmoonpress.com.
We hope you'll join us for this lively and provocative event.