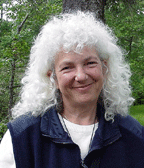 CARLA PERRY, owner of Dancing Moon Press, handles book project development and production, editing, manuscript commentaries, book design and formatting, and oversees cover design, interior illustrations, printing, binding, and delivery of finished books.
She received a BA in Creative Writing/Poetry from the University of Iowa Writers Workshop, with a minor in Mandarin Chinese and printmaking. She spent the last four decades as a book publisher, freelance technical writer, ghostwriter, grant writer and photographer.
Former clients include Intel Corporation, Sequent Computers, Bonneville Power Administration, hospitals, banks, political candidates, and the City of Portland, Oregon. She was the co-writer and publisher of Wild Dog Literary Magazine, and editor and publisher of Talus & Scree International Literary Journal. Her newest novel, Riva Beside Me: New York City 1963-1966, is available in paperback using PayPal through this website, and as an eBook through Amazon and Apple iBookstore.

Staged readings from Riva Beside Me were performed throughout Oregon by a cast of four in 2014. The performances were so emotionally cathartic for the audiences, that they returned bringing their friends, family, and teenagers. Since then, a full stage play production of Riva Beside Me with a cast of eight (including five teenagers) debuted at the Newport Performing Arts Center in spring 2017. For information contact: info@dancingmoonpress.com.
Perry is the founder of both the monthly Nye Beach Writers' Series and Writers On The Edge, a nonprofit organization dedicated to the literary arts. More than 400 literary performances and workshops have been held in Newport, Oregon, since June 1997. Perry was awarded the Oregon Governor's Art Award and the Stewart Holbrook Special Oregon Book Award for her outstanding contributions to Oregon's literary life.
Carla Perry's most recent book is Wanderlust, a collection of poetry and photos published by FootHills Publishing in New York. To order copies: info@dancingmoonpress.com.
---
About Sarah Gayle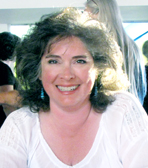 Dancing Moon Press is proud to partner with Sarah Gayle Art for cover art and interior illustrations (including full-color for children's books). She is a talented artist and illustrator in pen & ink, water color, photography, and font design using actual artist materials as well as digital technologies.
Sarah Gayle is also available for independent illustration projects outside the realm of book publishing. For information, contact Sarah Gayle directly at: sarahgayleart@gmail.com